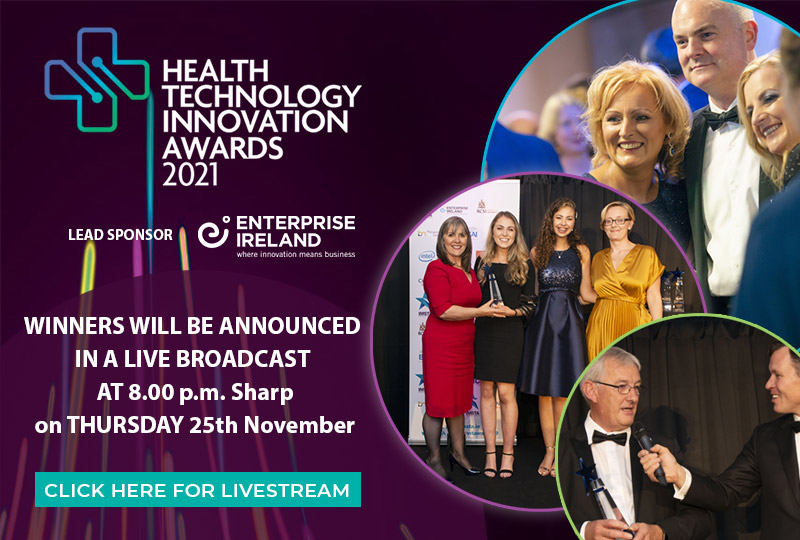 The Health Technology Innovation Awards finalists will be announced on the link above on Thursday 25th at 8.00 p.m. hosted by Anton Savage.
We are disappointed that the in-person Awards Ceremony and dinner is being deferred until early in 2022 due to COVID-19, but we will host a 'Meet the Winners' event when it is safe to meet again in large numbers to recognise the remarkable health technology innovations coming on the market and to celebrate all our award winners, who will showcase their excellent winning entries at the event.
This 'Meet the Winners' celebration will properly mark the occasion and maintain the networking and collegial elements normally associated with our Awards.
We are also planning to organise for each of the category winners to come to a professional television studio to receive their awards and to record a short (2 minute) video explaining their winning innovation. HealthTech Ireland will host all this material on our website.
While we have not made final decisions on the format of the 'Meet the Winners' celebration, it is likely to be the first time our members, guests, sponsors, innovators etc. will have had a chance to meet in two years. We will make sure it is as inclusive as possible and reflects not just on the remarkable achievements of our Award winners, but of the Health Technology community's response to the ongoing health crisis.