The Convention Centre Dublin has been chosen to host this BLACK TIE GALA DINNER and HealthTech Innovation Awards event this year.
There is plenty of parking at the venue and lots of public transport options.
Guests have the opportunity to mingle at our Pre Dinner Drinks Reception beginning at 7.00 pm and meet the shortlisted entries for each category of the 2021 HealthTech Innovation Awards.
The Awards ceremony and Gala Dinner will commence at 8.00pm.
We are pleased to confirm that our charity recipient this year is the Children's Health Foundation Crumlin.
More information from Doreen O'Reilly at awards@healthtechireland.ie.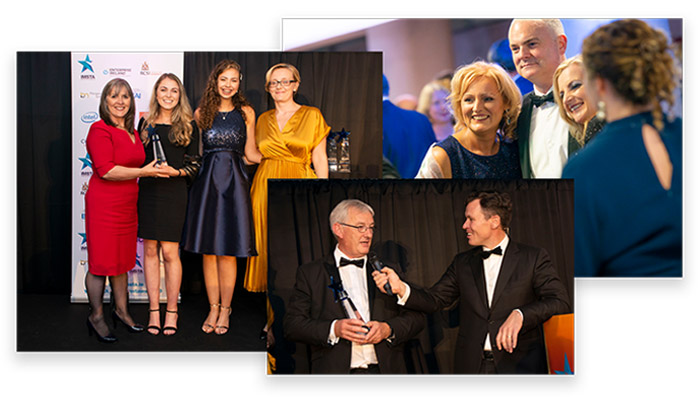 Prof. Luke O'Neill
Professor of Biochemistry, Entrepreneur, Author
The world-leading immunologist proving the power of science and data as tools that serve humanity.
MC for the evening
The ceremony will be hosted by Anton Savage, broadcaster and Media Consultant.
Anton is a broadcaster, journalist, author and Director of one of the country's leading communications consultancies, the Communicaions Clinic.
He has presented The Anton Savage Show, Savage Sunday, The Sunday Business Show, and was stand-in presenter on The Last Word, The Tubridy Show and The Ray D'Arcy Show. He has written for the Irish Independent, The Mail, The Sunday Business Post, was a columnist with The Sunday Independent and now writes a weekly column for The Herald.
Anton also manages The Communications Clinic, a training and consultancy firm which list among its clients some of the country's top sports stars, corporate entities, CEO's and politicians.
Anton's first book was titled 'Spin and Win, How Irish Politicians Get Elected.'