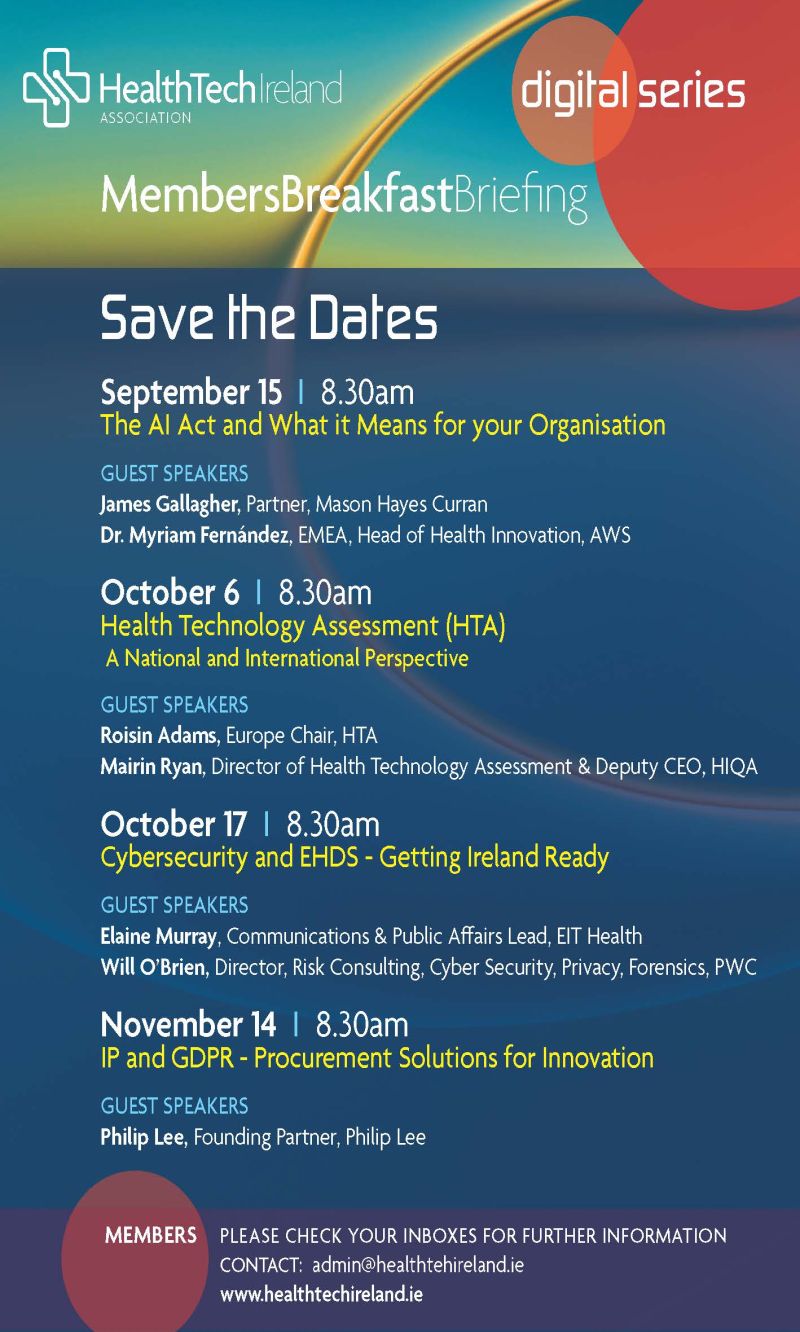 In response to our member's needs and to inform and educate, HealthTech Ireland are proud to announce the upcoming Digital Series of Breakfast Briefings for members.
Starting in September, we are delighted to bring experts in their fields to you and your colleagues, covering areas such as AI, Cybersecurity, Health Technology Assessments, EHDS, IP and GDPR.
Members, check your emails for the placeholders and all other information.
Contact us at admin@healthtechireland.ie with any queries.