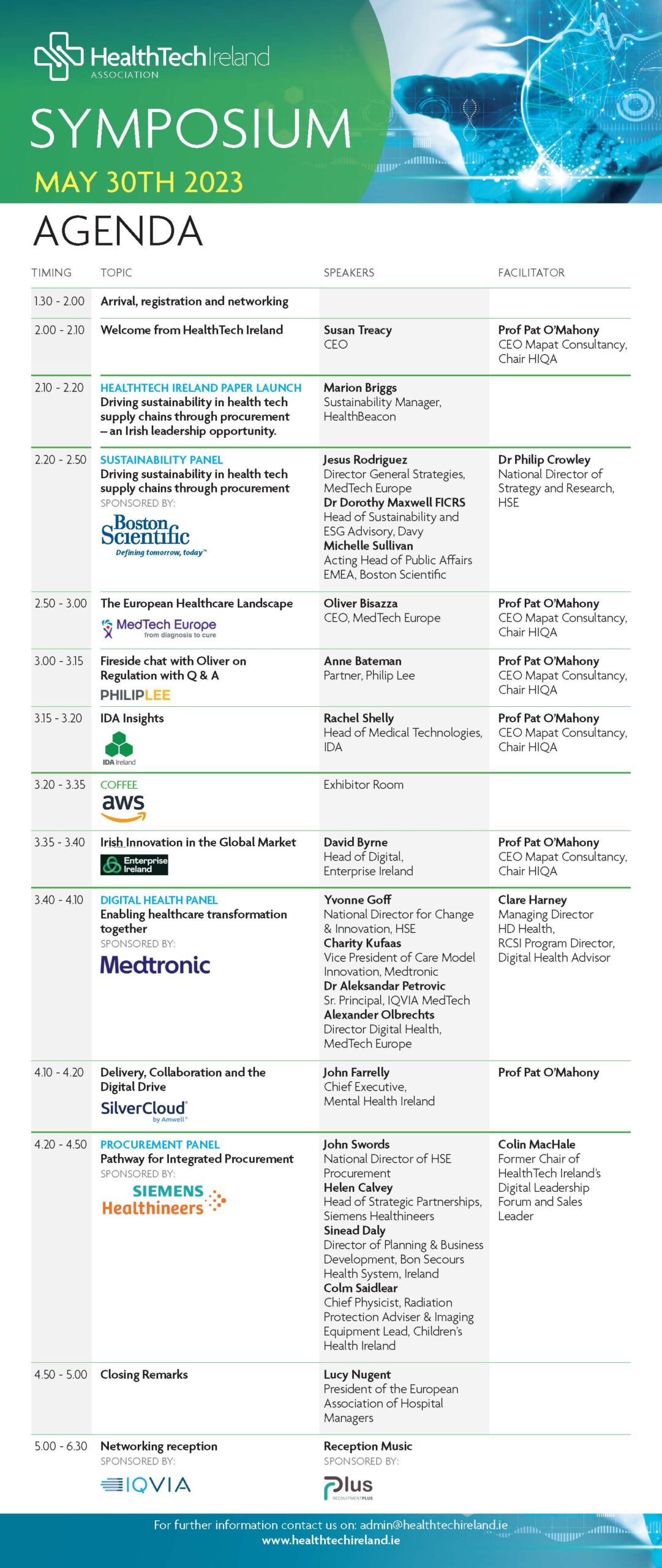 The HealthTech Ireland Symposium – Enabling Healthcare Transformation Together, is being held in the EPIC Museum, Dublin on the 30th of May. This highly anticipated event precedes The MedTech Forum, the largest health and medical technology industry conference in Europe, which is being held nearby in the Convention Centre.
Attendees will learn about sustainability, digital health, procurement, and regulation with contributions from HSE representatives, MedTech Europe and Industry partners, from some of Ireland's best-informed speakers, including CEO of the HSE Bernard Gloster, through onstage talks, panel discussions and Q&As.
That's not all – your ticket gives you access to networking opportunities with Government and industry representatives, policy makers and other HealthTech Ireland members.